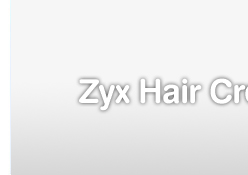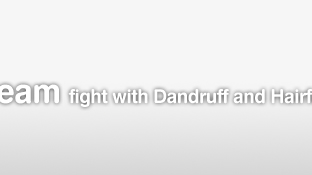 Contact Us
Jaikaran Herbals
815, Aggarwal Millenium Tower - I,
Netaji Subhash Place,
Delhi - 110034, India.
Unit Address :
Plot No. 43 & 44, Sector - IIDC,
SIDCUL, Haridwar - 249403,
Uttarakhand, India

Home
»
Product Range
» Hair Care
Hair Care
Hair Cream is based on well defined and extensive research based herbal formula. Coming with unique constitution, the cream comes with presence of nine herbs that penetrates into hair roots and fights out with problems related to Dandruff, Hair Fall and Greying. These problems are the results of complex aetiology which is rooted in germ infestation and physiological imbalance. The modern practices used like shampoos, soaps and dyes also put extra strain on the weakening hair system that leads to the faster decay.

The extensive research of seven years done by Ayurveda expert Dr. Jaikaran that has gone behind this product can be seen in the quality constitution as present in this hair cream comprising a combination of nine selected herbs that are effectively by the hair roots and provide comprehensive cover against hair problems like dandruff, hair fall and greying.
Nine herbs penetrate into the hair roots and fight out problems like
Dandruff,
Hair Fall,
Greying etc.


Zyx Hair Cream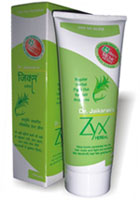 Ask for Price
| | |
| --- | --- |
| | Hair problems like dandruff, hair fall, greying etc. have a complex aetiology rooted in physiological imbalance and germ infestation. Modern practices such as frequent use of shampoos, soaps and dyes put extra strain on already weak hair system of our body. |
| | Zyx as developed after seven years of sustained research work by Ayurveda expert Dr. Jaikaran is a combination of nine selected herbs processed by advanced MEMCTM technique. MEMCTM is a 45 days long Multi-stage Extraction, Micronisation and Concentration technique that ensures collection of active ingredients in a form that can be effectively absorbed by the hair roots. |
| | Use of strong chemicals, synthetic conditioners, surfactants and fragrances has been carefully avoided so that the product retains 100% herbal spirit. |
| | The combination of nine herbs (see ingredients for details) is so formulated to provide a comprehensive cover against all kinds of hair problems such as dandruff, hair fall and greying. These herbs adequately fulfill the needs of our hair system-both external and internal to ensure its unhindered growth and shine. |
HOW TO USE :
Squeeze Zyx on palm. Massage in hair roots using finger tips. Apply in morning or before retiring to bed. Wash next morning. Since Zyx has no oily content, it can be washed with plain water without using soap or shampoo.
Product Details :
| | |
| --- | --- |
| Fragrance | Soothing |
| Type | Hair Product |
| Usage/Application | Personal |
| Age Group | All |
| Gender | Unisex |
| Packing Type | Ampoule |
INGREDIENTS :
Contains extracts of Anwla, Jatamansi, Naleeni, Shikakai, Bhringraj, Mehndi, Gambhari, Satpudina, Neem.
Jaikaran Herbals © 2019 All rights reserved.